What can we do to help them? People ask me, and I ask myself, what can I do, as one individual, that can help ensure the future and the safety of dolphins and whales and their fellow mammals in the sea, the manatees? Well, no one is without power. The first thing you need to do is to understand what's going on. Take people to see the fantastic 3D film about dolphins and whales so they can see the world from the standpoint of the creatures who live there. Get people to care. I think the biggest problem is that people think that everything is OK, that dolphins and whales are safe... Learn More (PDF)

What can we do to help them? The quality of the oceans, the habitat of marine mammals, is in jeopardy right now and there is a lot that can be done to change it. We need to stop using the ocean as a garbage can and we need to protect the coastal habitats. We also need to make sure that the open ocean is not allowing the large fishing industry to harvest everything that marine mammals need to support themselves. There is a lot that this movie, DOLPHINS AND WHALES 3D, will help people understand...
Learn More (PDF)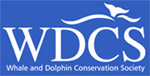 A MESSAGE FROM DR. ELISABETH MANTELLO
An educator herself, Dr. Elisabeth Mantello co-wrote the script for DOLPHINS AND WHALES 3D: Tribes of the Ocean and authored all educational materials related to the film, including the Educator's Guide.

DOLPHINS AND WHALES 3D takes you on a unique dive to encounter members of the last ocean tribes. With your students you will come so close to these animals, you'll become part of the tribe. You'll swim with great and small cetaceans – the right whale, humpback whale, sperm whale, pilot whale, beluga, orca, bottlenose dolphin, spotted dolphin, common dolphin and Risso's dolphin - as if you, too, were in the depth of the oceans. The Educator's Guide has been designed to enhance your students' experience and enjoyment of the film. They will learn how to identify these marine mammals and discover what is happening to them. We hope to raise their curiosity about these wonderful animals, and motivate them to play a role in reducing the threats to cetaceans, marine mammals, their environment and the planet we all share.
EDUCATIONAL MATERIALS
Download the Educator's Guide
Download the German Version
(Acrobat Reader required) - 3.6 MB

The Educator's Guide is divided into three distinct units:
Unit I - The Cast of the Film
Unit II - Discovering Marine Mammals
Unit III - Marine Mammals in Danger

The Educator's Guide provides activities that are easily adapted for use with students of elementary age through high school.

For any comments or questions,
please contact us at education@3DEfilms.com